Mid-Valley Clays & Shooting School is an authorized dealer for Beretta, Blaser, Browning, Caesar Guerini, Krieghoff, Rizzini, Fabarm, Fair, and Syren, a line of shotguns designed specifically for lady shooters. Many of the guns for sale are also available for rent, so you can try before you buy. Please stop by the Pro Shop to see the guns we currently have in stock and the newly remodeled gun room. We also sell guns on consignment, so please contact us if you are interested in selling your shotgun.
Hunting/Field Shotguns
We are building a focus on field-grade guns appropriate for hunting or sporting clays. We have many models to choose from within our brands: Beretta, Browning & Caesar Guerini. We have traditional and camo O/Us, we have traditional and camo semi-autos. Stop by or call to see if what we have will suit your needs. Also remember to shop our online store.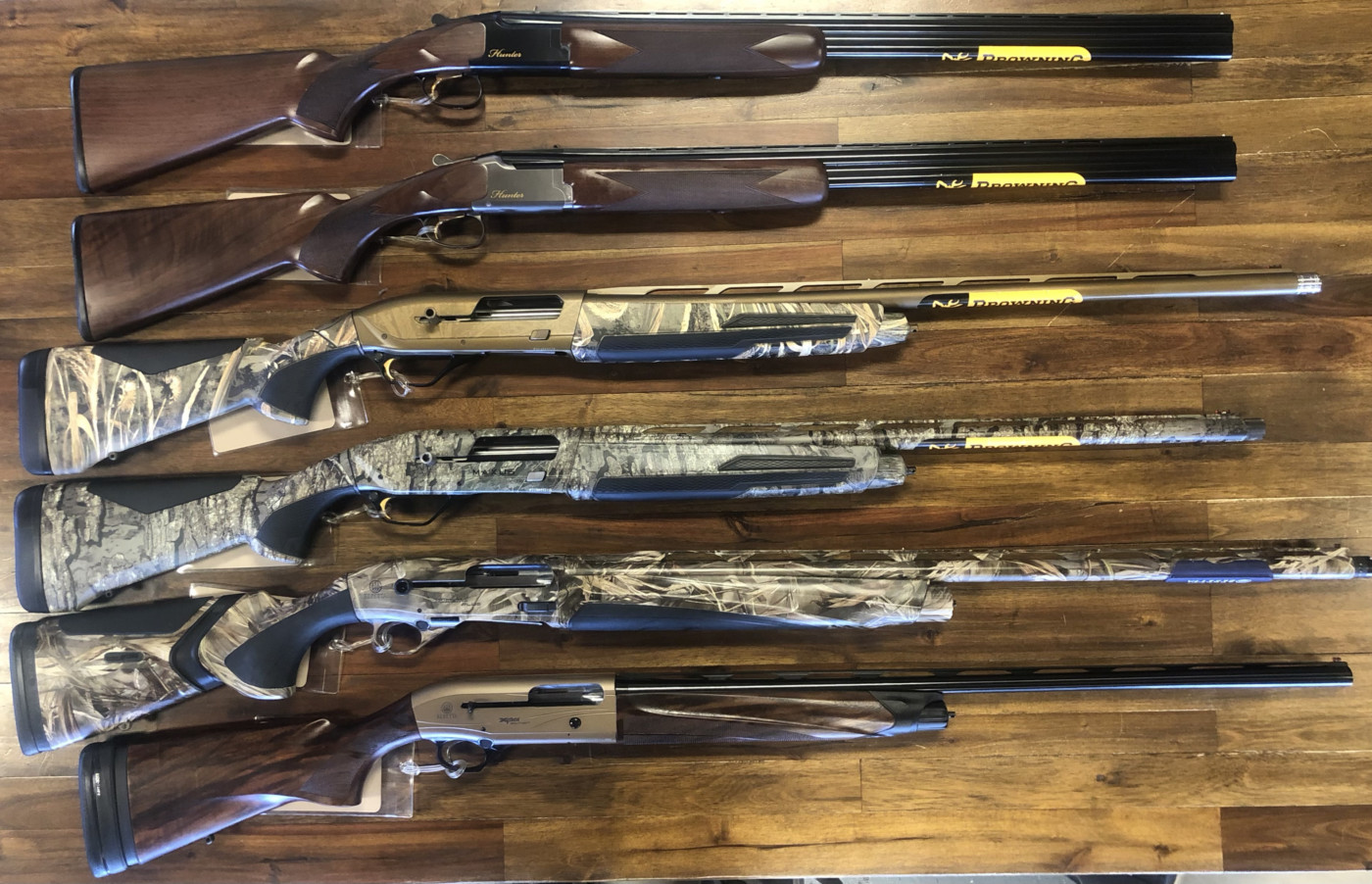 Rental Shotguns
We realize that not everyone has the right equipment to enjoy our shotgun sports. So, we offer shotgun rentals through our Pro Shop. We have equivalents with most of the guns we sell in the Pro Shop so that you can "test drive" something you may have your eye on. Our shotgun rentals are in the $20-30 per day range.