The owners of Mid-Valley Clays & Shooting School are seasoned professionals when it comes to clay target shooting and hunting. Dave and Vandy have bird hunted all over the country and in South America. Vandy is a three-time Ladies All-American Sporting Clays Shooter as well as a Professional Shotgun Instructor. Dave has achieved the highest teaching credentials in the country with over 25 years of experience coaching as well as being a Master Class competitive shooter.

What does this mean for you?
When you are looking to purchase your next shotgun, rest assured that we will be able to help you find that perfect shotgun. With so many details to consider when choosing the right shotgun, let us provide you with the information you're looking for and help you find the gun for you. With so many shotguns to choose from it is easy to be side-tracked. Are you in the market for a hunting shotgun, a sporting shotgun or one that will serve dual-duty? Would a side-by-side be the right shotgun, an over and under or a semi-automatic? Is that perfect shotgun a 12 gauge, 20 gauge, 28 gauge, .410 or a combo set? Do you need a shotgun that is cast left-handed or right-handed? When it comes to choosing the right shotgun there's more to consider than what's appealing to the eye. We also need to consider proper fit so that your new shotgun is comfortable to shoot and that it shoots where you are looking! Our experience will ensure that you are comfortable with all aspects of your new shotgun.
The Pro Shop has everything required for a fun day at the range for sale or rent.
Shotguns are available for sale – or rent with purchase of shells
Ammunition sold by the box or case
Shooting Glasses & Earplugs
Clothing
Shooting accessories
Rental push carts and golf carts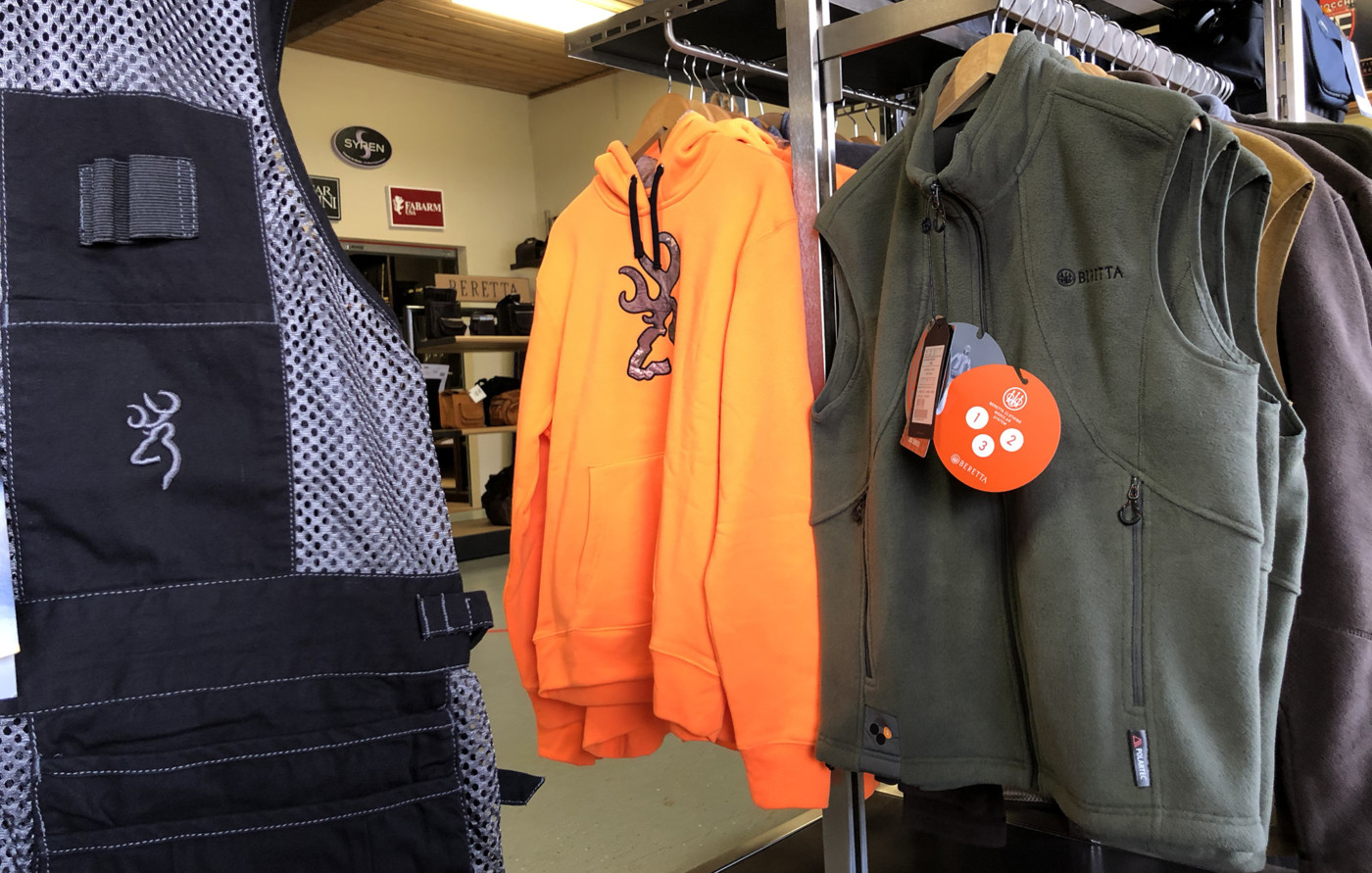 Mid-Valley Clays & Shooting School also offers an online web store that offers many items we don't normally carry in stock. In addition to shotguns, you can purchase pistols, rifles and other shooting accessories at the web store. Payment will be made when you place the order and we will let you know when it is available for pick up. You must meet residency requirements and pass the background check in order to pick up a firearm at our location and pay the background check fee of $11. If you do not meet residency requirements, we can ship your firearm to an FFL dealer in your state, but you will be responsible for any shipping and insurance fees.