Mid Valley Clays & Shooting School has multiple fields to allow different groups to shoot Sporting Clays, 5-Stand, Skeet and Trap simultaneously.
For more information on each option, please check the page associated with each. Please also read our Ammunition page if bringing your own –>
Sporting Clays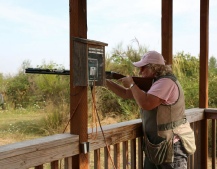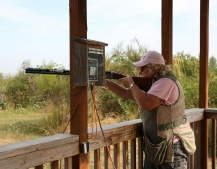 The Sporting Clays course is set up with between 13-15 stations. Those shooting 50 targets shoot on the same course, but only six of the stations are used. Covered stands provide protection from inclement weather or shade when the sun is shining. The Sporting Clays course boasts a 60 foot tower that can be raised to varying heights.
5-Stand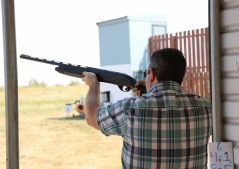 Two covered 5-Stands are available to provide protection from the weather. Each 5-Stand is set up with seven traps, including a tower to provide a variety of target presentations. In addition, 5-Stand #1 has an upper level that will provide different target presentations than the lower level.
Skeet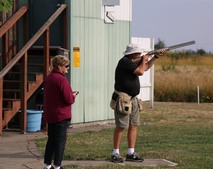 Four Skeet fields are open for regular practice. More fields can be configured for skeet for larger tournaments.
Trap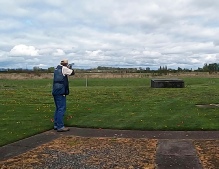 Two Trap fields are available with one field configurable to throw wobble trap.