EVERY SATURDAY IS DISCOUNT DAY FOR KIDS 18 & UNDER!
Whether you're 8 or 18 we have the gear that fits you.  Stop in our Pro Shop and check out our large selection of shotguns and shooting apparel in the perfect size to fit young shooters.
---
Mid-Valley Clays & Shooting School is proud to be the home range for the Mid-Valley Clay Crushers youth shooting team, led by Head Coach Vandy Fiedler and Assistant Coaches Dennis Grauer, Travis Grauer, Cory Roberts, Chuck McClaugherty, Kyle Fessler & Tom Fessler.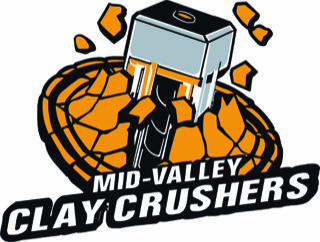 The team is currently full for the 2022/2023 season that officially fired off in September.  Contact Vandy Fiedler or Team Manager Laycee Grauer for more information.
Active Team Members
---
Alumni
The team members focus on traditional sporting clays, skeet and trap.  Other sports like FITASC, Super Sporting, Trap Doubles, Continental Trap, Skeet Doubles and 5-Stand are also available for team members to shoot.  For more information or if you're interested in joining the team contact head coach Vandy Fiedler at [email protected] or team manager Laycee Grauer  at [email protected]
Follow the Mid-Valley Clay Crushers team on Facebook!