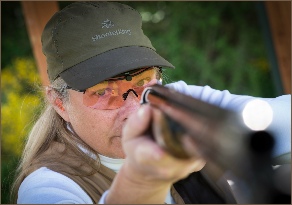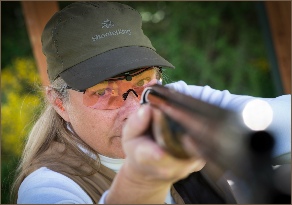 Certifications:
USAYESS Pro Instructor
Coordinated Shooting Method Instructor
National Sporting Clays Association Level I Instructor
Teaching Since: 2008
Specialty: Sporting Clays & Wingshooting
Great for: Beginner / Novice / Intermediate
Teaches: Sporting Clays, FITASC, 5-Stand, Trap, Skeet and Upland
Availability: Wednesday – Sunday
A number of years ago I was introduced to the shotgun sports by a dear friend who was passionate about two things in life . . . upland bird hunting and Sporting Clays. Thanks to my friend, I now share a passion for these sports with my husband, family and friends.
My journey in the clay target sports has taken me far and wide, beginning with recreational shooting and transitioning into competitive shooting where I have won some State, Regional and National accolades including three-time National Sporting Clays Association Ladies All American Team.
I obtained my Shooting Instructor Certifications to further my knowledge and skills as an avid wing and clay shooter, but also so that I can share my passion for the shooting sports with others. My instructional philosophy is not to teach you how I hit targets, but to teach you how YOU can hit targets! When you're ready to discover the enjoyment that can be found at the shooting range, please contact me. It will be my pleasure to introduce you to the shotgun sports or improve your target crushing skills!