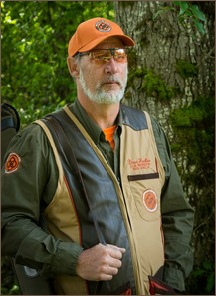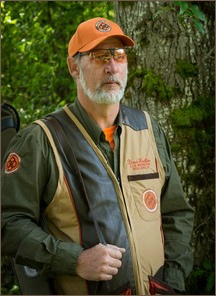 Certifications:
USAYESS Certifying Pro Instructor
Coordinated Shooting Method Instructor
National Sporting Clays Level III Instructor
National Rifle Association Instructor
Amateur Trap Shooting Association Instructor
Teaching Since: 1989
Specialty: Sporting Clays, FITASC, 5-Stand, Trap, Skeet, Upland & Waterfowl
Great for: Intermediate / Advanced
Teaches: Sporting Clays, FITASC, 5-Stand, Trap, Skeet, Upland & Waterfowl
Availability: Wednesday – Sunday
Rate: $175/hr
Dave is a world-class target setter and acclaimed shooting instructor. He earned his reputation the old fashioned way, by working hard and persevering. This approach converges with his coaching skills and is shown in his proven track record of State Champions, All-Americans and exceptional recreational shooting students. Dave is an expert at coaching students in all of the shotgun disciplines, from Sporting Clays, FITASC, 5-Stand, Skeet, Trap and wing shooting.
Dave is also an avid wing shooter having hunted throughout the United States, Canada, England, Argentina and Uruguay. If upland or waterfowl hunting is your passion, Dave abounds in the skills and knowledge to help you make that first shot count!
Here's what Dave's students have to say…
— I had a fantastic lesson with Dave. If you are an intermediate sporting clay shooter looking to improve your scores and move up to the next level I highly recommend taking instruction with Dave. He is very observant, possesses an enormous amount of experience, and is able to provide very tailored instruction based on your individual needs. We spent the majority of the lesson shooting target presentations with which I have had difficulty and I left with valuable insights and tools which have me hitting those targets with a lot more confidence. I plan on making a lesson with Dave a regular feature of my shotgunning practice.
Mike K.