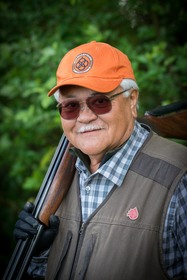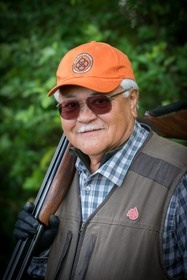 Certifications:
Coordinated Shooting Method Instructor
USAYESS Pro Instructor
Teaching Since: 2014
Specialty: Sporting Clays & Wingshooting
Great for: Beginner / Novice / Intermediate / Advanced
Teaches: Sporting Clays, FITASC, 5-Stand, Trap, Skeet, Upland & Waterfowl
Availability: Wednesday – Sunday
Rate: $100/hr
My passion for the shotgun sports began in my early teens, spending countless days in the fields and marshes hunting waterfowl and upland game. My love of shooting and the outdoors played a major role in choosing a career as a Conservation Officer (Game Warden).
For over twenty-five years I have actively been shooting Sporting Clays, reaching my goal as a Master Class shooter in National Sporting Clays Association sanctioned events. My enthusiasm for the shotgun sports shows in my desire to have shooters of all abilities attain their personal shooting goals in a safe, positive and enjoyable learning environment.
Here's what Craig's students have to say…
— An hour session with Craig Miya reminded me of the fun I had as a kid when I first shot skeet 55 years ago. Now, after 35 years away from shotguns, it's wonderful to have someone like Craig communicate clearly to my adult self a way to see clay targets and bring the gun to those targets successfully…looking forward to my next session with Craig!
Terry R.
— Always informative with Craig. Great instructor that has improved my shooting.
Brendan K.
— Great lesson with Craig Miya. Craig's system of shooting is new to me but obviously very effective. He is very observant and can spot mistakes quickly and offer effective solutions. His teaching manner is effective and pleasant too.
Mike D.
— Craig is extremely passionate about shooting. My girlfriend and I are both novice shooters, and he helped us get into a very comfortable environment, where we quickly improved our shooting skill. By the end of our first lesson, we were both very confident, and looking forward to another lesson in the near future. 10/10. Would recommend!
Chris D.