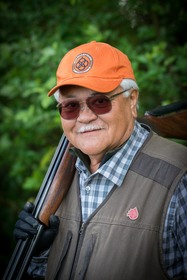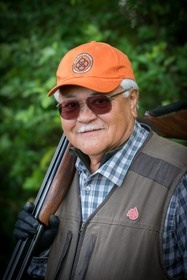 Certifications:
Coordinated Shooting Method Instructor
Teaching Since: 2014
Specialty: Sporting Clays & Wingshooting
Great for: Beginner / Novice / Intermediate
Teaches: Sporting Clays, FITASC, 5-Stand, Trap, Skeet, Upland & Waterfowl
Availability: Wednesday – Sunday
My passion for the shotgun sports began in my early teens, spending countless days in the fields and marshes hunting waterfowl and upland game. My love of shooting and the outdoors played a major role in choosing a career as a Conservation Officer (Game Warden).
For over twenty-five years I have actively been shooting Sporting Clays, reaching my goal as a Master Class shooter in National Sporting Clays Association sanctioned events. My enthusiasm for the shotgun sports shows in my desire to have shooters of all abilities attain their personal shooting goals in a safe, positive and enjoyable learning environment.