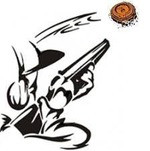 When:
Saturday, December __, 2020 (stay tuned!)
Time:
10:00 am to 5:00 pm
Where:
Mid-Valley Clays & Shooting School
Salem Trap & Skeet
6181 Concomly Road NE
Gervais, OR 97026
What:
Member Annual Meeting – 10:30 am
Member Potluck to follow Member Meeting
After the conclusion of the Annual Member Meeting, we will share in all the wonderful dishes that the members have brought for the potluck lunch! Bring anything you like . . . salads (green, fruit, pasta, potato), casseroles, breads/rolls, soups, the list goes on!  Desserts and meats are taken care of by the Board of Directors.
Member Discounted Shooting – ALL DAY!
Another perk for Members on Member Day is discounted shooting all day, as long as you and your shotgun can muster the energy to knock those clays out of the sky! You will enjoy target rates on a per round basis of:
• Sporting Clays 50 target round $15
• Sporting Clays 100 target round $27
• 5-Stand 25 target round $7.00
• Skeet 25 target round $4.50
• Trap 25 target round $4.50