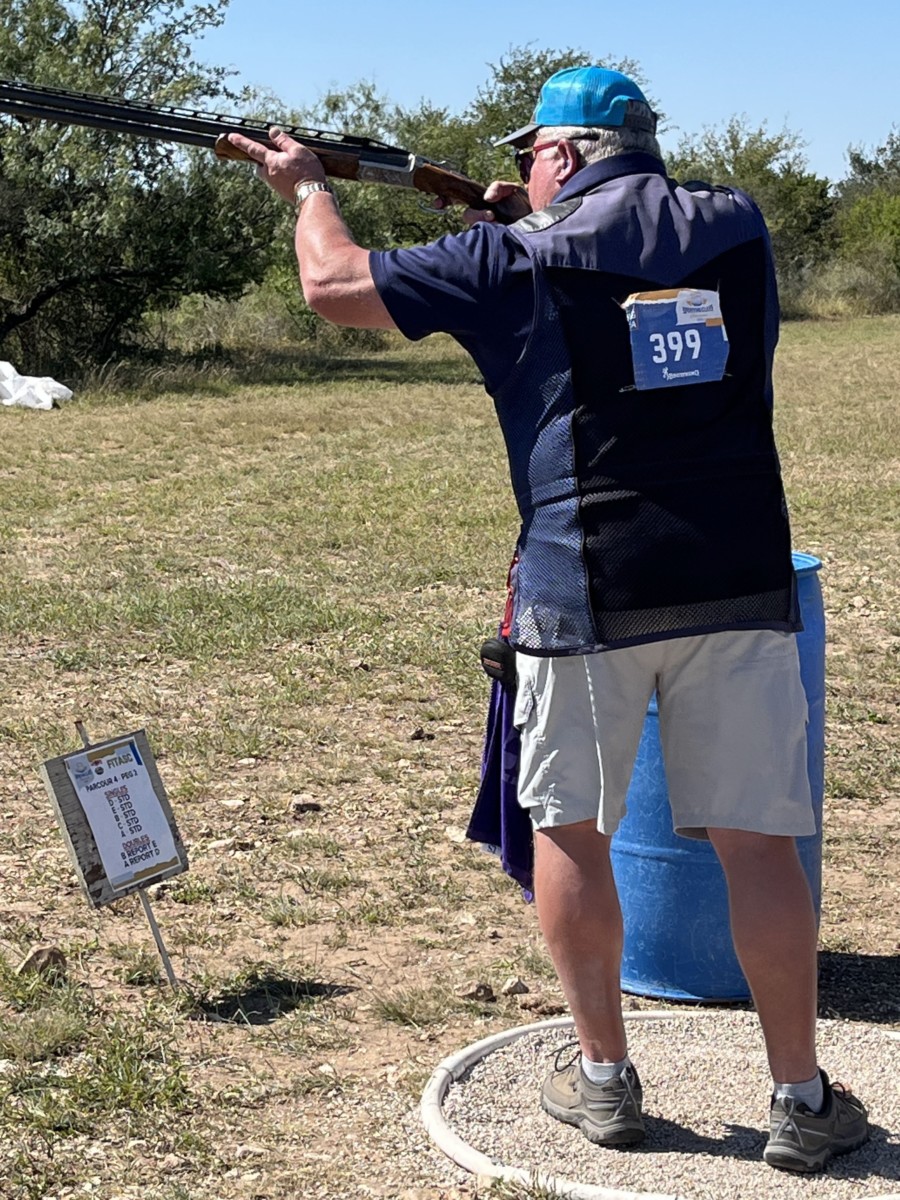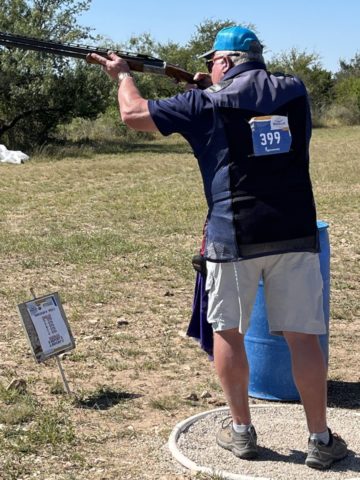 Certifications:
Teaching Since:  2021
Specialty:  Sporting Clays
Great for:  Beginner / Novice / Intermediate
Teaches:  Trap, Skeet, Sporting Clays, 5-Stand & Upland
Availability:  Saturday & Sunday
Rate: $75/hr
Like many shooters I got started shooting clays to improve my shooting skills for upland hunting.  At that time, we were shooting off of an old Outers trap mounted to a spare tire out in the woods.  I think it was 1997 I was introduced to my first legitimate skeet field.  About two months later I shot my first 5-Stand and Sporting Clays.  After my first encounter with Sporting Clays, I was hooked! Twenty plus years later I still love the sport.
Over the years I have been fortunate enough to have been able to compete many NSCA sanctioned events and have earned my way up to Master Class.  I enjoy helping and teaching others to enjoy the sport as I do.
Here's what Doug's students have to say…
—

 Malcolm had a great experience.  This was his first formal coaching and he appeared to really respond to Doug's instruction.  It's very clear to me that Doug is a very fine teacher and knows how to read a student well.  Malcolm can be a little shy, and Doug was able to get him to open up and communicate.  The lesson was worth that alone.  We will be making regular visits and when coaching is needed we will be giving Doug a call.  Thank you for all of your efforts.  You have created a welcoming atmosphere that will make fostering this new found hobby into a lifetime skill.
John D.
—
Doug was an incredible instructor.  Kept the lesson moving at the perfect pace to learn.  Fantastic focus on safety, technique, mentality and fun.
Wyatt S.
— We had the most amazing time taking a buddy lesson with Doug Daugherty! He was so patient and explained everything to us, two brand new shooters who wanted to go on a date that wasn't dinner and a movie, and never once made us feel like any questions we had were stupid or out of the ordinary. We booked our lesson after seeing the activity on television and had literally no idea what games we wanted to even try or the difficulty level of any of them. Doug explained all of them with precision and helped us select the event that we would be able to have the most success and fun at. The facility was great and office staff were super helpful. I sent an email online requesting a lesson around 11pm on a whim and the next morning received a call from Mid-Valley and she explained everything to me regarding what to wear, the process, how we shot under a cover so even if it rains we could still go forward with the lesson, and that they would provide everything there that we could rent. The customer service was outstanding and really solidified that this facility and it's instructors are first-class. Again, I can't say enough great things about Doug and we will be back soon to take another lesson. Would highly recommend taking a buddy lesson from him as a date idea because not only was he able to instruct us, he made it really fun and educational. Thank you!
Stacy