Purchase any Benchmade® knife and receive a Benchmade® logo glass, while supplies last!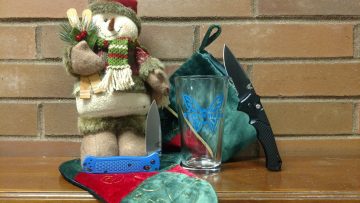 THE BENCHMADE® MINDSET:
In 1987, the company set out to make the best knives in the world, and while they have expanded to provide tools for elite tactical operators, first responders and even collectors, their goal remains the same: make the best knives in the world.
When Benchmade® Knife Company was founded, the mission was to create something better; something exceptional — and that's exactly what they did.
They have grown a lot since then and to this day, they continue to innovate with the goal of taking performance and reliability to the next level. To exceed what is expected.
Whether you are using a Griptilian® for every day duties or taking the fight to the enemy with the Infidel®, their knives are built to perform.
When you choose to purchase a Benchmade®, you do so because you want the best. You demand it. And programs like our LifeSharp® Lifetime Service and Warranty are the foundation of their commitment to excellence. They live it and breathe it, and they know what you mean when you say:
It's not a knife. It's my Benchmade®!!